Cooking with Lily Wallace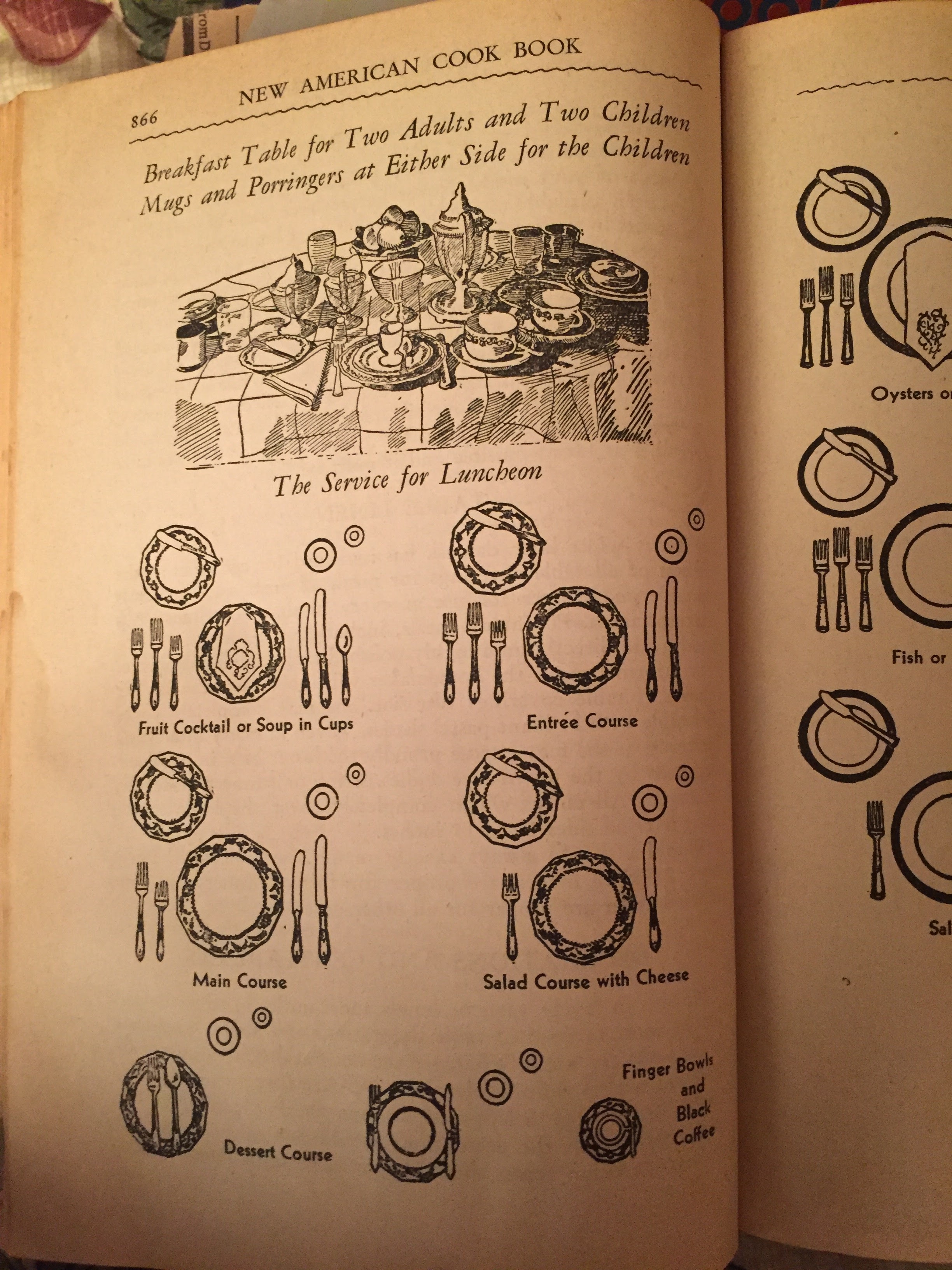 Cooking for a group is hard. Well it's more the "hostessing" part, juggling: tidying the house, with thinking through and pre-preparing meals, setting the table, cleaning glasses... I don't know how the women of the 50s did it all from scratch - and with child on hip!
I hosted a surprise dinner to celebrate a fabulous friend's impressive job promotion on Friday, it was the most amount of people we've had around our table in our tiny townhouse - 7 (and later 8) - and setting it all up was a fine art.
I cooked french onion soup (excellent with pre-toasted baguette), pork roast (a bit too dry but you live and learn - never leave the bone in despite your romantic ideas!) and a friend brought dessert (delicious Donna Hay mint slice).
But the enormity of hosting the evening reminded me of my Granny's first cookbook, The Lily Wallace New American Cookbook.
I came across it while visiting her last year and it's a fabulous recipe-filled, comprehensive guide of entertaining from recipes to setting the table.
I love old recipes and old "advice" books - even though I like to see myself as a strong, modern feminist. There's a place for these books that teach us how to have friends over, entertain them and leave them with delighted palates and satisfied tummies.
So what's your favourite "old-fashioned" cookbook? Raid your mum's or your grandma's stash - even a second hand bookstore - they're usually a funny, delightful read (like the "Setting the Table" page, above).
Side note: Ruth Reichl's blog is an amazing trove of old recipes. She scans them from decades-old Gourmet back issues and vintage books.
Here's one I'd forgotten I'd snapped, "Refrigerator Nut Cookies", it sounds unusual and I love how "fat" and "lard" was commonly used in place of butter back then. I'm determined to test them... with butter.